Client card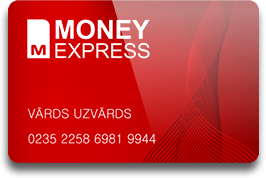 Client card is a good assistant in case you are often engaged in currency exchange. To receive a card you have to set a number of bargains with common sum of 4500 EUR (or equivalent) in our offices during 45 day period. Afterwards, our dealer supplies you with a form for the client card receiving.
With the client card you obtain:
Better rate than one displayed on the panel;
Your own discount coefficient which increases if you are often exchanging big sums of money.
P.S. Every client card is personal. Our dealer is authorized to check the card data against your ID. In case of mismatch the card is cancelled.